Easter was a fairly relaxing day for me yesterday. My husband and I woke up and decided to go hit some golf balls.
For years my husband has been trying to get me out on the green with him. He's a major golfaholic, although he doesn't play nearly as much as he'd like to. I finally resigned to give it a try a few months ago and we headed out to the driving range where he taught me how to hold a club and swing. To my surprise, I actually had fun and even hit a few.
So yesterday morning I was up to give it another try. I think it was the gorgeous weather that was calling me and I just couldn't wait to get outside. We stopped by a produce stand on the way to the driving range to buy two apples for breakfast.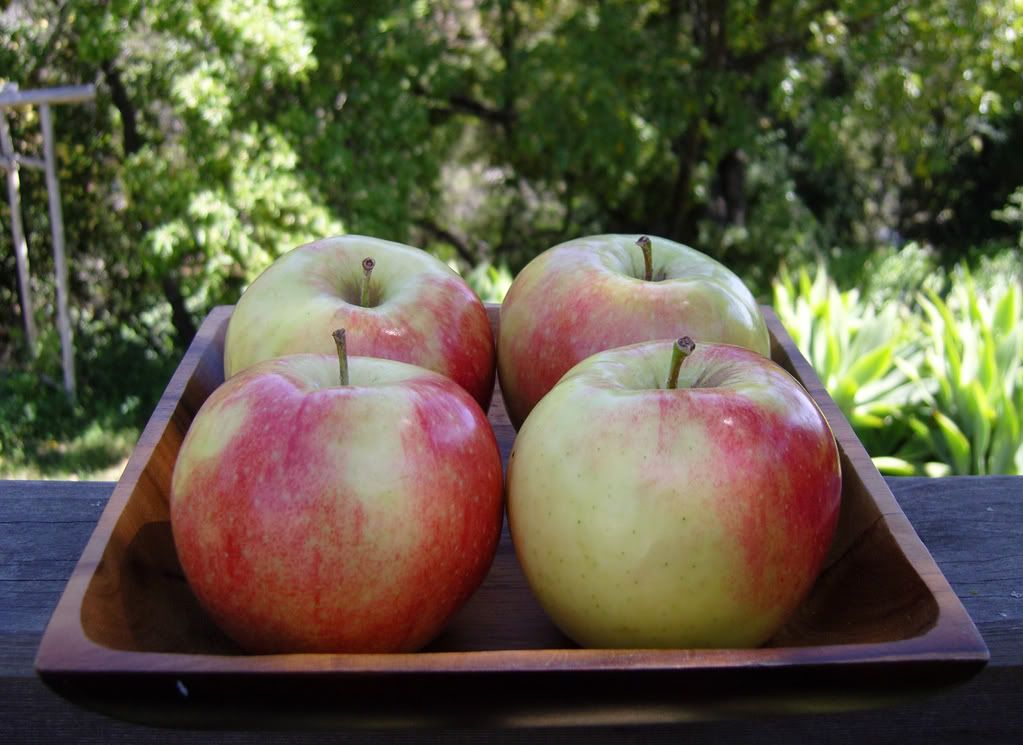 My hubby insisted on buying four, which I thought was silly but didn't say anything.
After hitting balls for an hour (somewhat unsuccessfully on my part) we packed up and hungrily drove back into town to get some lunch. In the car I started feeling shaky, so I checked my blood sugar. 57! How did it get so low? I'm one of those people who tends to think of golf as a non-sport. So I wasn't really thinking of it as serious physical activity that would make me go low. Then I realized that I had been constantly swinging a club over and over for an hour. How could I not have planned for this?
I was about to freak out when my husband said, just eat one of the extra apples. He was a genius. He had planned for my low blood sugar, while I hadn't even thought about it. I quickly ate about half of it and thought, no worries, we'll be at the restaurant soon for lunch.
We pulled up to the restaurant we had planned to have lunch at only to find that it was closed for Easter! We kept driving; he had a back up restaurant in mind. Restaurant after restaurant was closed for Easter. Now I was really starting to worry. We finally found one, quickly ordered and ate.
I like to think that I'm on top of it and plan for every instance of possible low blood sugar. I can't image what could have happened had he not insisted on buying four apples. It's nice to know that I've got someone watching my back.